Evropeyskaya Elektrotekhnica Group of Companies opens branch in Lipetsk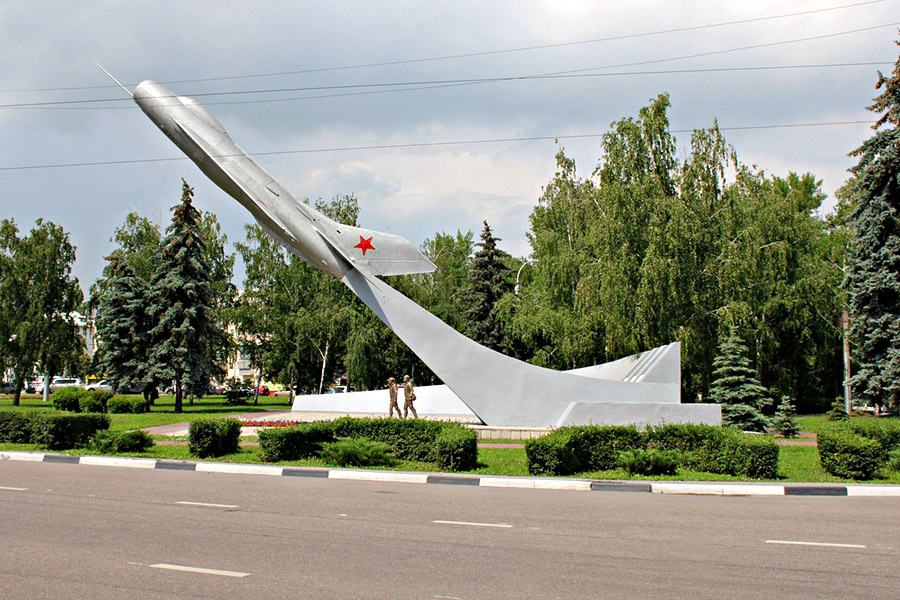 10.08.2018
Evropeyskaya Elektrotekhnica Group of Companies opens branch in Lipetsk
August 10, 2018. Moscow. Evropeyskaya Elektrotekhnica Group of Companies announces the opening of its branch in Lipetsk in August 2018. Sergey Rybin was appointed the Head of the Lipetsk branch.
Sergey Rybin graduated from Lipetsk Cooperative Institute (a branch of Belgorod University of Cooperation, Economics & Law), specializing in Process Engineering. In 2007, Mr Rybin started working as Component Sales Manager, and in 2009 as Catering Equipment Sales Manager. In 2013, he was appointed Head of the Equipment Sales Department. Sergey Rybin took part in important projects implemented by Evropeyskaya Elektrotekhnica Group of Companies in Lipetsk and in the region: Hotel Mercure Lipetsk, Mercure Rostov-On-Don, Ramada Plaza – Voronezh, Bis-Hotel, the Lamb Weston and Belaya Dacha factory, the ABB manufacturing facility, and the Viessmann manufacturing facility in the Lipetsk industrial type special economic zone (SEZ).
The opening of this branch signifies the expansion of the Group's regional coverage, which already includes such cities as Moscow, Kazan, St. Petersburg, Ufa, Samara, Orenburg, Tyumen, Krasnoyarsk, Krasnodar, and Irkutsk.
Ilya Kalenkov, General Director of PJSC Evropeyskaya Elektrotekhnica, made the following comment: "Evropeyskaya Elektrotekhnica Group of Companies successfully carries out projects throughout Russia in the interests of a large number of economic entities, including major domestic corporations and their subsidiaries. For example, we have successfully implemented projects for AgroLipetsk LLC (Lipetsk Region), JSC Metalloinvest - Lebedinsky GOK (Belgorod Region), and Mikhailovsky GOK (Kursk Region).
Our regional presence allows us to be closer to our customers, gives us a better understanding of their needs and also knowledge of work specifics in the regional markets. We are happy to welcome our colleagues from Lipetsk into our national team and we expect them to contribute significantly to developing the Group's business in Central Russia."
Sergey Rybin, Head of the Branch, commented on his new position: "Lipetsk allows the Group to be at the heart of the Russian Black Earth economic region. Our town is the center of the largest domestic agglomeration specializing in full-cycle ferrous metallurgy. NLMK Group of Companies is a leading international manufacturer of high-quality steel products, and one of the most efficient and profitable steel producers in the world. The Company has a high level of self-sufficiency. The Group comprises the following companies: Stoylensky GOK, Altay-Koks, Vtorchermet, Dolomit, Stakdog, Lipetskaya Ploshchadka, VIZ-Stal, NLMK-Ural, Metiz, and Kaluga. The Supply Department of NLMK Group uses a procurement control system based on SAP SRM (Supplier Relationship Management) solutions. Evropeyskaya Elektrotekhnica Group of Companies can declare itself a manufacturer of power equipment; we are moving in this direction.
At present (August 2018), 54 residents are currently operating in the Lipetsk special economic zone of federal level. Their investments exceeded RUB 55 billion (declared investments are estimated at RUB 179 billion). To date, 18 enterprises are engaged in production activities, with 3 of them already in the final stage of construction. In recent years, SEZ Lipetsk has been named as one of the world's best economic zones, according to rankings by fDi Intelligence magazine of The Financial Times group.
Sixty participants have proposed projects in ten special economic zones of regional level, with a total amount of over RUB 76 billion in investments. The city has two industrial parks and several innovative territorial industrial clusters. Local and international companies are actively launching their own production both in the city and in the region, thus strengthening the regional economy and creating a number of new business opportunities for Evropeyskaya Elektrotekhnica.
I hope to strengthen the Group's position in the Lipetsk Region and surrounding regions. Our team has already noted attractive opportunities for delivering transformer substations, power supply cables, electrical heat systems, and panel equipment. In Lipetsk, we also have the opportunity to work with clients from the neighboring regions, such as the Voronezh Region (mining industry), and the Belgorod Region (agriculture)."
About the Lipetsk Region
The Lipetsk Region comes in 39th place (out of 85) in the Russian Federation in terms of gross regional product (GRP), and 45th place in the country in terms of population. The GRP reached RUB 500.3 billion in 2017 (+2% on 2016). The manufacturing industry makes up around 45% of the structure of GRP. The volume of investments in fixed assets in the region reached RUB 139.9 billion in 2017 (+7.8% on 2016). At the end of 2017, the volume of industrial products shipped by the region's enterprises exceeded RUB 661 billion (+8.7% on 2016).
The most prominent sectors in the economic structure of the region are ferrous metallurgy, production of food products, and manufacturing of machinery and equipment (aircraft industry). Population of the region — 1.156 million people (as of January 1, 2016). The distance between Lipetsk and Moscow is 450 km.
About the Group of Companies PJSC Evropeyskaya Elektrotekhnica
PJSC Evropeyskaya Elektrotekhnica (MOEX: EELT) provides comprehensive services in the sphere of creating energy and electric power supply systems, electric lighting systems, and low current systems at all types of facilities, as well as industrial electric heating systems.
The Company has been working in the electrical engineering market since 2004, and at present has its own engineering and production facilities. The Company is one of the leading distributors of electrical equipment in Russia, offering customers a wide range of products made both in Russia and abroad. Thanks to a well-organized and efficient logistics system, the Company is able to supply products (including oversize loads) all over Russia, including to hard-to-reach areas of the North, as well as Belarus, Kazakhstan, Turkmenistan, Kyrgyzstan and Uzbekistan. The Company established its own production of transformer substations, electric switchboard equipment of any complexity (up to 6300 A), electric lighting systems and electric heating systems.
The Company implements projects in the oil and gas sector, electric power sector, nuclear industry, metal industry, mining industry, and manufacturing industry and at transport infrastructure facilities. Evropeyskaya Elektrotekhnica's customers include companies such as Rosneft, Gazprom, NOVATEK, LUKOIL, and Nizhnekamskneftekhim. The Company's projects include Power of Siberia, Yamal LNG, Smolensk NPP, Data Center of Sberbank of Russia, and the Domodedovo, Sheremetyevo, and Pulkovo airports, etc.
Since 2018, the Company has been producing highly efficient modular process equipment for clients in Oil&Gas and petrochemical markets at the site of its subsidiary ROG-Engineering, a research and production company in Ufa (Republic of Bashkortostan, Russia).
Key financial indicators of PJSC Evropeyskaya Elektrotekhnica (IFRS, 2017): RUB 2.6 billion in revenue, RUB 134.7 million in net profit, RUB 1.2 billion in assets. The number of employees is about 400 (as of June 30, 2018). Since September 2017, common shares of PJSC Evropeyskaya Elektrotekhnica are traded on the Moscow Exchange with trading code EELT.
In June 2018, the Company was named "Leader of Import Substitution" at the "Leader of Competitive Sales" annual national awards, in which 450 domestic suppliers from various industries took part.
Contacts:
PJSC Evropeyskaya Elektrotekhnica
Tel .: +7 (495) 640-93-48
Mailing address: Building 3, 1 Lyotchika Babushkina St., Moscow, 129344
Press contact Contact for investors and analysts
www.euroet.ru www.euroetpao.ru

For more information, please contact:

Stanislav Martyushev
Director for Corporate Communications and Investor Relations
PJSC Evropeyskaya Elektrotekhnica
Tel. +7 (495) 640-93-48, ext. 164