Win in the tender of Karusel trade network strengthens relations between Evropeyskaya Elektrotekhnica Group of Companies and leading Russian retailers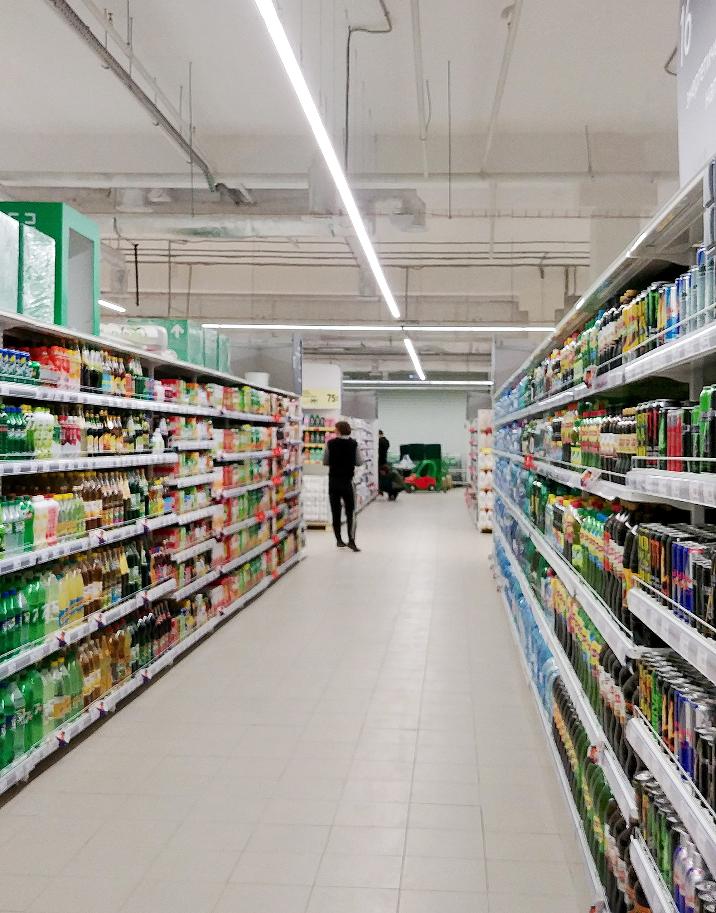 08.08.2018
Win in the tender of Karusel trade network strengthens relations between Evropeyskaya Elektrotekhnica Group of Companies and leading Russian retailers
August 8, 2018. Moscow — Engineering Center Evropeyskaya Elektrotekhnica won the tender held by the Federal Trade Network Karusel (hereinafter — FTN Karusel) for supply of lighting equipment. Engineering Center Evropeyskaya Elektrotekhnica LLC is a key operating company within Evropeyskaya Elektrotekhnica Group of Companies.
Engineering Center Evropeyskaya Elektrotekhnica was announced as the winner and supplier of lighting equipment for the facilities of FTN Karusel, a company of X5 Retail Group, in the format of comprehensive deliveries. In July 2018, the Company received an official notification from the Tender Department of the Commercial Purchasing Directorate at FTN Karusel confirming its status as winner of this contest.
During the 12-month cooperation period, Evropeyskaya Elektrotekhnica Group of Companies expects to implement the following activities:
· supply/delivery of lighting and electrical equipment through general contracting organizations that carry out construction, reconstruction and modernization of retail network facilities – stores with a trade area from 5,000 to 11,000 sq. m.,
· lighting engineering,
· electricity engineering,
· audit of performed works to verify conformity with the Customer's project,
· warranty and post-warranty maintenance services (factory warranty for equipment – 7 years).
The potential volume of deliveries in the course of the upcoming cooperation is preliminary estimated to be RUB 100 million.
Ilya Kalenkov, General Director of PJSC Evropeyskaya Elektrotechnica, commented on the Company's success: "We have been successfully cooperating with Karusel trade network for four years now, and we have delivered supplies to 10 hypermarkets within the network. The preference given to our Company from over four dozen competing supplier companies has confirmed the confidence that large operators on the domestic retail market have in our competencies and specialized experience. Our victory in this significant tender is a result of three months of major efforts from our team. We thank Karusel for trusting in us and we have already started our practical work."
About the Group of Companies PJSC Evropeyskaya Elektrotekhnica
PJSC Evropeyskaya Elektrotekhnica (MOEX: EELT) provides comprehensive services in the sphere of creating energy and electric power supply systems, electric lighting systems, and low current systems at all types of facilities, as well as industrial electric heating systems.
The Company has been working in the electrical engineering market since 2004, and at present has its own engineering and production facilities. The Company is one of the leading distributors of electrical equipment in Russia, offering customers a wide range of products made both in Russia and abroad. Thanks to a well-organized and efficient logistics system, the Company is able to supply products (including oversize loads) all over Russia, including to hard-to-reach areas of the North, as well as Belarus, Kazakhstan, Turkmenistan, Kyrgyzstan and Uzbekistan. The Company established its own production of transformer substations, electric switchboard equipment of any complexity (up to 6300 A), electric lighting systems and electric heating systems.
The Company implements projects in the oil and gas sector, electric power sector, nuclear industry, metal industry, mining industry, and manufacturing industry and at transport infrastructure facilities. Evropeyskaya Elektrotekhnica's customers include companies such as Rosneft, Gazprom, NOVATEK, LUKOIL, and Nizhnekamskneftekhim. The Company's projects include Power of Siberia, Yamal LNG, Smolensk NPP, Data Center of Sberbank of Russia, and the Domodedovo, Sheremetyevo, and Pulkovo airports, etc.
Since 2018, the Company has been producing highly efficient modular process equipment for clients in Oil&Gas and petrochemical markets at the site of its subsidiary ROG-Engineering, a research and production Company in Ufa (Republic of Bashkortostan, Russia).
Key financial indicators of PJSC Evropeyskaya Elektrotekhnica (IFRS, 2017): RUB 2.6 billion in revenue, RUB 134.7 million in net profit, RUB 1.2 billion in assets. The number of employees is about 400 (as of June 30, 2018). Since September 2017, common shares of PJSC Evropeyskaya Elektrotekhnica are traded on the Moscow Exchange with trading code EELT.
In June 2018, the Company was named "Leader of Import Substitution" at the "Leader of Competitive Sales" annual national awards, in which 450 domestic suppliers from various industries took part.
Contacts:
PJSC Evropeyskaya Elektrotekhnica
Tel .: +7 (495) 640-93-48
Mailing address: Building 3, 1 Lyotchika Babushkina St., Moscow, 129344
Press contact Contact for investors and analysts
www.euroet.ru www.euroetpao.ru

For more information, please contact:

Stanislav Martyushev
Director for Corporate Communications and Investor Relations
PJSC Evropeyskaya Elektrotekhnica
Tel. +7 (495) 640-93-48, ext. 164
Cooperation experience between Evropeyskaya Elektrotekhnica Group of Companies and companies on the retail market
The Group has a long and successful history of implementing projects for leading retail market operators. The Company develops complex solutions for the sector players in the field of power supply and lighting equipment, including deliveries of light fixtures manufactured by the company under the ITS trademark.
The customers of Evropeyskaya Elektrotekhnica Group of Companies in the retail market include:
The Russian Federation
• MONEKS TRADING — a Russian franchise company specializing in the development of retail stores of well-known brands: Victoria's Secret, Mothercare, Next, M·A·C, The Body Shop, Jo Malone, Bobbi Brown, Bath&Body Works.
The owner of MONEKS TRADING is the largest retailer in the Middle East — Alshaya Group (UAE). Alshaya Group manages an international portfolio of about 90 retail brands on a franchise basis. Alshaya Group's retail network exceeds 4,000 stores with a total sales area of around 1.2 million sq. m.
• Ideas4retail — a Russian company that has opened ten stores of British chain Hamleys in Russia (through subsidiary company Leclerc).
• O'KEY — a large Russian retail chain that specializes in food products. The company opened its first hypermarket in St. Petersburg in 2002. The group is represented by two formats: hypermarkets under the brand O'KEY and discount stores under the brand DA!.
• Mega — the largest network of shopping centers in Russia, with a total trade area of 2 million sq. m. It cooperates with 850 Russian and international brands. Every year MEGA is visited by 265 million customers. The company employs 135,000 people.
• Starbucks — the world's leading coffee retailer and leader in roasting coffee beans on an industrial scale, as well as a world-famous brand with a network of coffee shops; there are 116 coffee shops in 9 cities in Russia (mid-2018).
• Shake Shack — a network of restaurants with a modern interpretation on classic American cuisine.
• Auchan Russia (cooperation with shops under the brand ATAK). Auchan Russia — a Russian subsidiary of Auchan Retail (part of Auchan Holding). Auchan Russia is a large trade network operating in the Russian market since 2002, currently in four different formats: hypermarkets, superstores, supermarkets and convenience stores. The company employs more than 43,000 people.
• Network of Ford car dealerships in Russia
• SPAR — an international supermarket chain; it includes more than 13,000 stores in 38 countries on 4 continents and about 200,000 employees. At the end of 2016, the number of shops in Russia operating under the SPAR brand was 430.
The Kyrgyz Republic
• Alkanov Group: Dva Proraba — the largest construction hypermarket in Kyrgyzstan (Bishkek).
The Republic of Kazakhstan
• Alshaya Group — stores of the brand Mothercare.