PJSC Evropeyskaya Elektrotekhnica announces completion of asset consolidation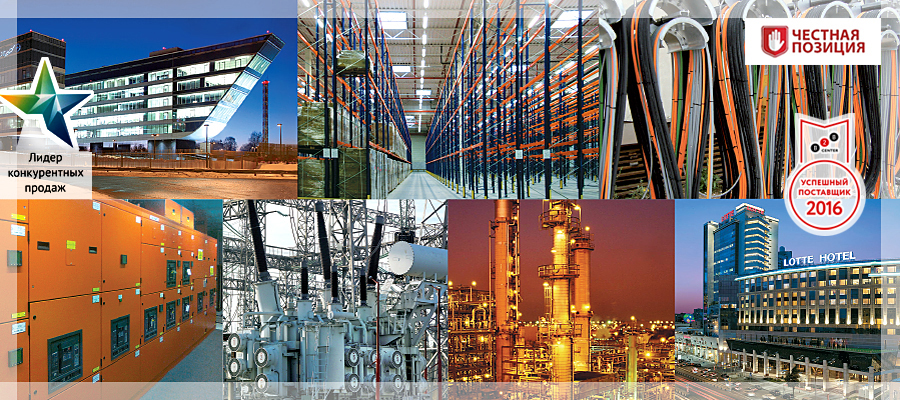 12.07.2018
PJSC Evropeyskaya Elektrotekhnica announces completion of asset consolidation
July 12, 2018. Moscow – The process of consolidating assets of the Group of Companies PJSC Evropeyskaya Elektrotekhnica on the balance sheet of PJSC Evropeyskaya Elektrotekhnica has been completed.
Key events in this area in 2018 were:
• Establishing 100% control over Evropeyskaya Elektrotekhnica North-West LLC (April 2018),
• Bringing the share in the capital of RNG-Engineering LLC to 95% (June 2018).
In view of this, General Director of PJSC Evropeyskaya Elektrotekhnica Ilya Kalenkov made the following statement: "We consider it an important event to finalize the consolidation of our assets on the balance sheet of a public company, whose ordinary shares were made public on the Moscow Exchange in September 2016 through an IPO. This increases the value of PJSC Evropeyskaya Elektrotekhnica for our shareholders and investors, enhances the transparency of the corporate governance system within the Company. The process of drawing up consolidated financial statements according to IFRS is simplified, as well as interaction with our auditor, FBK Grand Thornton. The work accomplished is also important for further consolidation of management functions at the PJSC level."
About the Group of Companies PJSC Evropeyskaya Elektrotekhnica
PJSC Evropeyskaya Elektrotekhnica (MOEX: EELT) provides comprehensive services in the sphere of creating energy and electric power supply systems, electric lighting systems, and low current systems at all types of facilities, as well as industrial electric heating systems.
The Company has been working in the electrical engineering market since 2004, and at present has its own engineering and production facilities. The Company is one of the leading distributors of electrical equipment in Russia, offering customers a wide range of products made both in Russia and abroad. Thanks to a well-organized and efficient logistics system, the Company is able to supply products (including oversize loads) all over Russia, including to hard-to-reach areas of the North, as well as Belarus, Kazakhstan, Turkmenistan, Kyrgyzstan and Uzbekistan. The Company established its own production of transformer substations, electric switchboard equipment of any complexity (up to 6300 A), electric lighting systems and electric heating systems.
The Company implements projects in the oil and gas sector, electric power sector, nuclear industry, metal industry, mining industry, and manufacturing industry and at transport infrastructure facilities. Evropeyskaya Elektrotekhnica's customers include companies such as Rosneft, Gazprom, NOVATEK, LUKOIL, and Nizhnekamskneftekhim. The Company's projects include Power of Siberia, Yamal LNG, Smolensk NPP, Data Center of Sberbank of Russia, and the Domodedovo, Sheremetyevo, and Pulkovo airports, etc.
Since 2018, the Company has been producing highly efficient modular process equipment for clients in Oil&Gas and petrochemical markets at the site of its subsidiary ROG-Engineering, a research and production Company in Ufa (Republic of Bashkortostan, Russia).
Key financial indicators of PJSC Evropeyskaya Elektrotekhnica (IFRS, 2017): RUB 2.6 billion in revenue, RUB 134.7 million in net profit, RUB 1.2 billion in assets. The number of employees is about 400 (as of June 30, 2018). Since September 2017, common shares of PJSC Evropeyskaya Elektrotekhnica are traded on the Moscow Exchange with trading code EELT.
In June 2018, the Company was named "Leader of Import Substitution" at the "Leader of Competitive Sales" annual national awards, in which 450 domestic suppliers from various industries took part.
Contacts:
PJSC Evropeyskaya Elektrotekhnica
Tel .: +7 (495) 640-93-48
Mailing address: Building 3, 1 Lyotchika Babushkina St., Moscow, 129344
Press contact Contact for investors and analysts
www.euroet.ru www.euroetpao.ru

For more information, please contact:

Stanislav Martyushev
Director for Corporate Communications and Investor Relations
PJSC Evropeyskaya Elektrotekhnica
Tel. +7 (495) 640-93-48, ext. 164