Long-term Demand for Engineering in Russia: Manufacturing Industry Development Strategy
03.04.2020
Long-term Demand for Engineering in Russia: Manufacturing Industry Development Strategy
Despite the global economic crisis, the Russian government aims to boost economic growth in the country, which is impossible without an actual restart of investment process.
In this regard, the Manufacturing Industry Development Strategy until 2024 is being developed in the Russian Federation, as well as for the period until 2035.
A major modernization of the real Russian sector will be followed by increased investment in fixed assets.
An obvious outcome: growth of the engineering market capacity in Russia.
Let's see the details!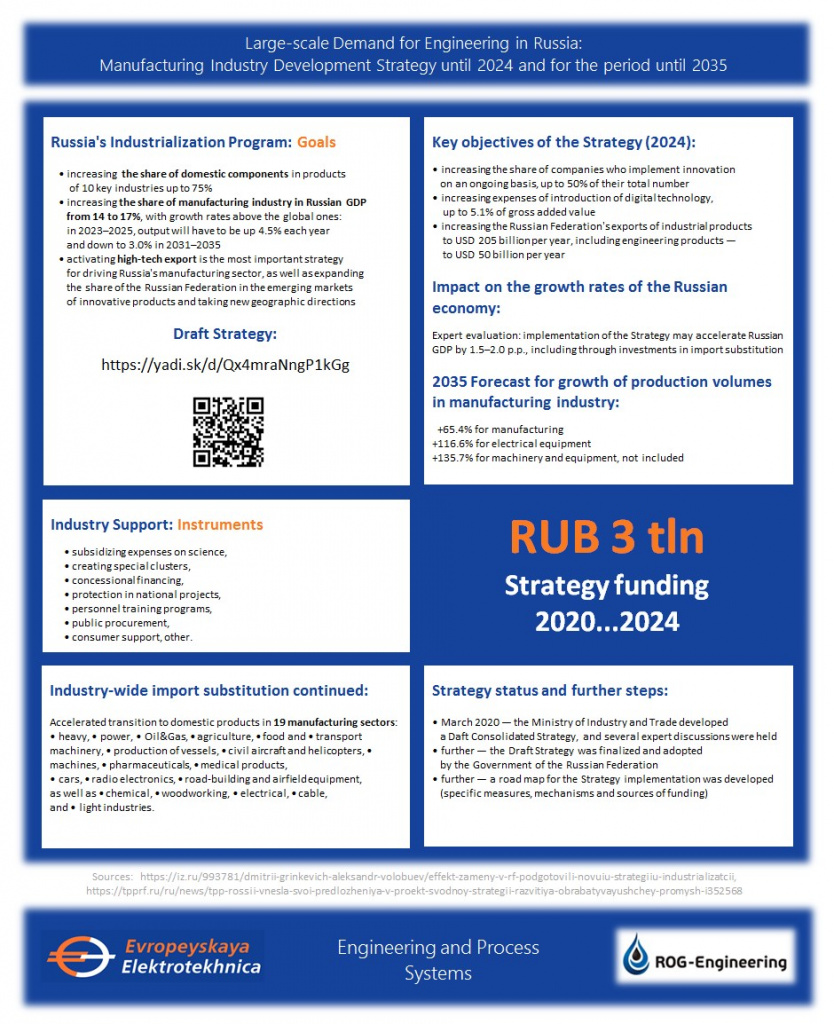 Full image: link

Approved Strategy: link (in Russian only)


Update:
June 10, 2020. Prime Minister Mikhail Mishustin approved the Manufacturing Industry Development Strategy.

Source: https://rg.ru/2020/06/09/mihail-mishustin-utverdil-strategiiu-razvitiia-obrabatyvaiushchej-promyshle...