Chemical and food industry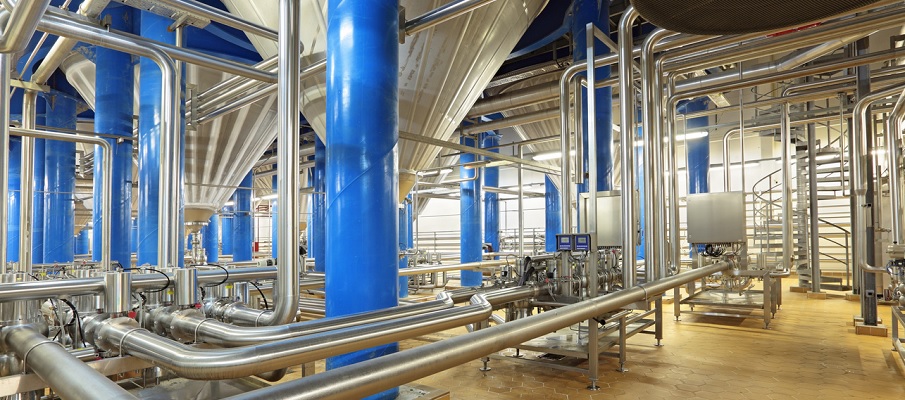 The chemical and petrochemical industry is one of the basic industrial sectors in Russia. Nowadays there are about 800 large and medium-sized industrial enterprises and more than 100 scientific and project designing organizations, as well as pilot and experimental plants in the chemical industry. Russian chemical plants produce about 1.1% of all chemical products in the world today. The Russian chemical industry is in 20th place in the world by production volume, and in 11th place in terms of output per capita.
Over recent years, favorable global economic conditions and the large potential of the Russian chemical market have fostered the industry's development. The main factor underlying the successful development of this sector is Russia's large raw materials base, which exceeds the current production capacity needed for its processing. Another considerable aspect is the stable growth of demand for Russian chemical industry products on both local and foreign markets.
The industry's development largely depends on renovating equipment at existing capacity, and on launching new capacities that correspond to modern demands. Lately, many companies have renovated their production workshops, installing new equipment and creating high-tech laboratories. Our Company provides equipment for leading companies in the chemical industry, such as Nokian Tyres LLC, PJSC Nizhnekamskneftekhim, EuroChem Group AG and many others.
The food industry is a strategically important economic sector for Russia, ensuring people's safety and well-being. Nowadays, the industry's position is one of the best in the country: the market is stable, and the industry has been supported by the government over recent years. At the moment, the government is planning to invest about a trillion Rubles by 2020 in the food industry.
The Russian food industry has been actively developing since 2015. Due to economic sanctions and changes in the currency rate, the share of imports on the Russian market has gone down, which has created more opportunities for local producers.
Recent positive trends in food industry development have attracted additional investment to the industry; about 110 Russian food industry projects are being implemented at the moment, with an investment volume exceeding USD 28 billion.
Our Company actively cooperates with the food industry and agribusiness enterprises, including such partners as Wrigley, Nestle, MPZ Campomos LLC, etc.
Directions